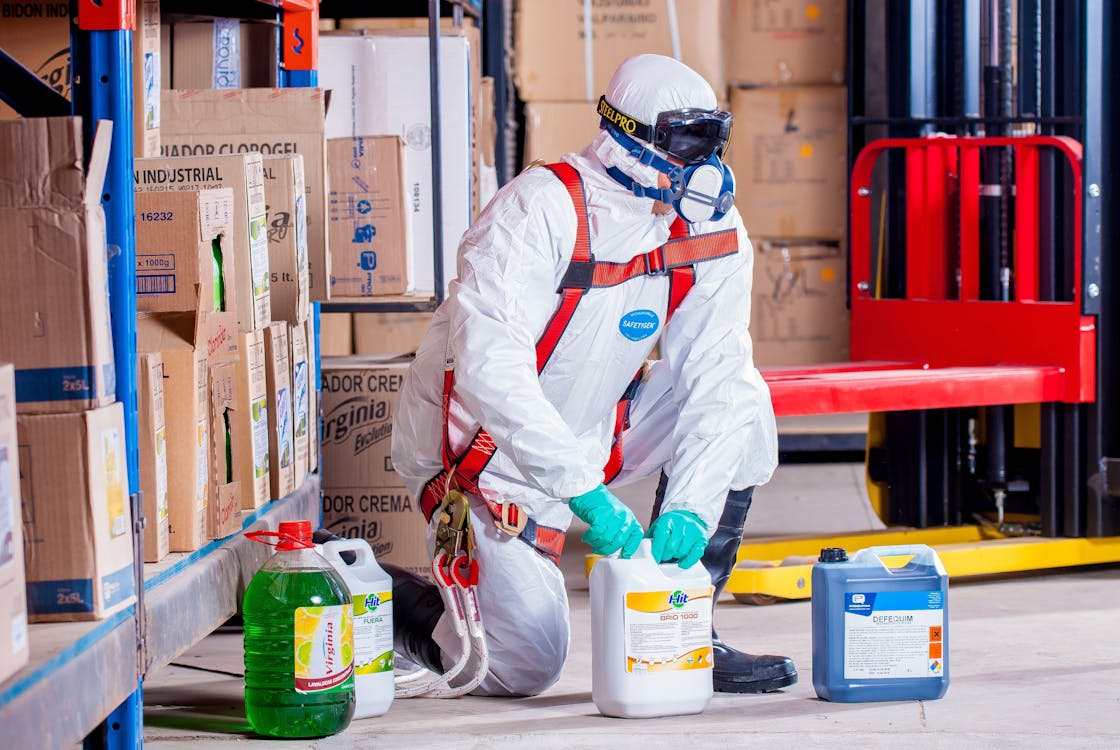 Geelong is a part of the Western District in the State of Victoria, Australia. Several pest control companies operate here that ensure to keep this place free from pests. All the expert providers undertake pest control methods with the ultimate goal of maintaining good health for you and everyone around you, including your pets. While some pests may not be a potential health hazard, some can pose a severe threat to human life.
Either way, it is best to get in touch with those who have professional knowledge at the earliest to avoid the pest problem rising. The aim is to eradicate each pest problem with a different approach because no specific area or space is the same as the other. Our Geelong pest control services and treatments are customized to meet the needs of every household and commercial business property.
Pest Control Services in Geelong
Pests require immediate attention, and getting rid of them at the earliest should not be overlooked. However, doing this yourself can be a challenging task. You can use disinfectants, but they only stop the spread of pests for a limited time. Therefore, it always better to take the help of a professional pest control service provider in Geelong to conduct a pest control job to ensure these pests are taken out appropriately and do not return.
The pest control service comprises various offerings that provide treatments for pest problems and offer rats, termites, ants, bed bugs, birds, bees and rodent control services. Suppose you notice such allergens in and around your space. In that case, it is advisable to get them treated at the earliest possible before they increase their presence and spread various diseases and health issues.
Rats/Mice/Rodent Control Geelong
These robust animals, like rats and rodents, are constantly looking for food sources or shelter around different localities in Geelong. They take up corner spaces in your homes and eat up food, clothes or any material they find in their way. Apart from destroying the things in your home, these can also be one big potential health hazard for you and everyone at home. It is best to undertake rodent control treatments and get rid of them at the earliest. We can help you with the best rodent control in Geelong Vic.
Ant Pest Control Geelong
Ants in your residence can be a complete nuisance, and the worse thing is these ants keep multiplying in numbers if not appropriately treated. Ant pest inspection and control makes use of tools that will help you get rid of ants from every nook and corner of your home. It also possibly reduces the chances of ants coming in again anytime soon if you take the help of a high-quality pest control expert Geelong.
Fleas Pest Control Geelong
Pest issues like fleas can lead to the spread of diseases and parasites. Even though the health risks may be rare, they can lead to dangerous conditions like flea-borne typhus. Having fleas pest infestations around is also not very good if you have pets in your home, as they can develop heartworm or tapeworm. Proper Geelong pest control solutions will help you keep fleas and these infections at bay. The provider will offer you prompt service and ensure it is treated as soon as possible.
Cockroaches Pest Control Geelong
Cockroaches use even the smallest openings to get into your home. They are not only scary to see but a health risk too. They carry bacteria that contaminate your food that can lead to food poisoning and several other diseases. Pest inspection and control will cover areas where you have spotted these insects and also potential areas where cockroaches are likely to come, avoiding major pest infestation.
Bird Pest Control Geelong
Bird pest control is a pest prevention method keeping birds away from landing, roosting and nesting on your property. The most crucial reason to undertake bird pest control is to keep you and your loved ones away from health issues spread through their faeces. The job of this inspection and control is to keep your space away from bird dropping that stains the walls and is a significant health hazard. Hire the leading Geelong pest control provider for this.
Termites Pest Control Geelong
Although termites have no harmful reactions to humans, termites like bed bugs can still cause several allergic reactions and respiratory diseases like asthma in some people. In addition, bed bugs and other termites can significantly damage your wooden furniture and fixtures as these termites can feed 24 hours for 365 days. Undertaking termite control will keep your furniture intact and keep you at a distance from allergies from such termites. For the best termite control, contact us. We offer comprehensive termite control packages in Geelong. If you are facing a termites issue, give us a call now.
Bee Pest Control Geelong
The allergic reactions caused due to bee stings are not only painful but dangerous too. Bees pest infestation around your property can find their way indoors and cause trouble. If they find a place to build their hive, the number of these insects near the space will multiply in numbers. Through bee pest control in Geelong, every potential hive is taken out to avoid further risk.
Cost For Pest Controller Geelong
There are several providers in Geelong that perform the job of professional pest control services to help customers get rid of all sorts of insects from their house. A service from a pest control expert with a good reputation may provide pest inspection and pest solutions for an amount that ranges from $100 to $270.
The price charged for the job also depends on the extent of the area you require the termite control for. They use control products that are safe for you and your family and ensure to maintain the highest quality standards when it comes to termite control. The pest control services and treatments of the providers are prompt and offer a range of pest solutions for your pest control expert needs.
Best Pest Control Experts Geelong for your Business
We have been dedicated to our job of serving our clients across several locations in the western district like Ocean Grove, Surf Coast, Highton, Waurn Ponds, Leopold, etc. Our termite control and pest controller services and treatments are offered for commercial businesses and homeowners in the western district to keep their space free from all kinds of pests. We have years of experience and knowledge in using top quality pest control solutions, control products and tools. We guarantee the lowest quotes in town, too!
We are a family-owned inspection company and a reputation that aims to keep every property in Geelong Vic and the western district in good condition, ensuring the pests are eradicated and do not return. We are known for our customer service. Our customer service's high reputation is defined by our experience and high-quality standards pest solutions at affordable prices that are catered to suit the needs of our customers. The safety of you, your family and your pets is our topmost priority.